The pandemic brought problems to thousands of businesses all over the world. Some have completely closed, while some are slowly closing. While most have given up, there are others who had the privilege to keep going. Among those who had the privilege to keep going are those who can afford a virtual office. It helps people draw a line between their professional endeavors and personal chores. That even when working remotely, they are professional and conscious of their actions.
Some have completely shifted their work online now. Meanwhile, there are others who continued with their processes on-site. So come to think of it, why do businesses need to have an address?
In this article, we will discuss what a virtual office is. We will also discuss its advantages and disadvantages, and how you can find the perfect one for you.
What is a virtual office?
A virtual office is a service that provides all the perks of commercial property. This includes an office, a prestigious address, telephone number, and meeting rooms.
You may wonder, how does this work? How is a virtual office still an office?
Well, virtual offices share some of the same benefits as physical offices. For example, they give businesses a virtual address. This then allows businesses to list their address using the virtual office's location by paying a small service fee.
Having a business address comes in very handy, especially in countries where it is required by law as part of incorporating a business. Thus, a virtual office can be of great advantage.
Entrepreneurs can now work anywhere they want through a virtual office. After all, who doesn't want convenience? A virtual office is a perfect option with flexible working arrangements that are complementary to the pandemic.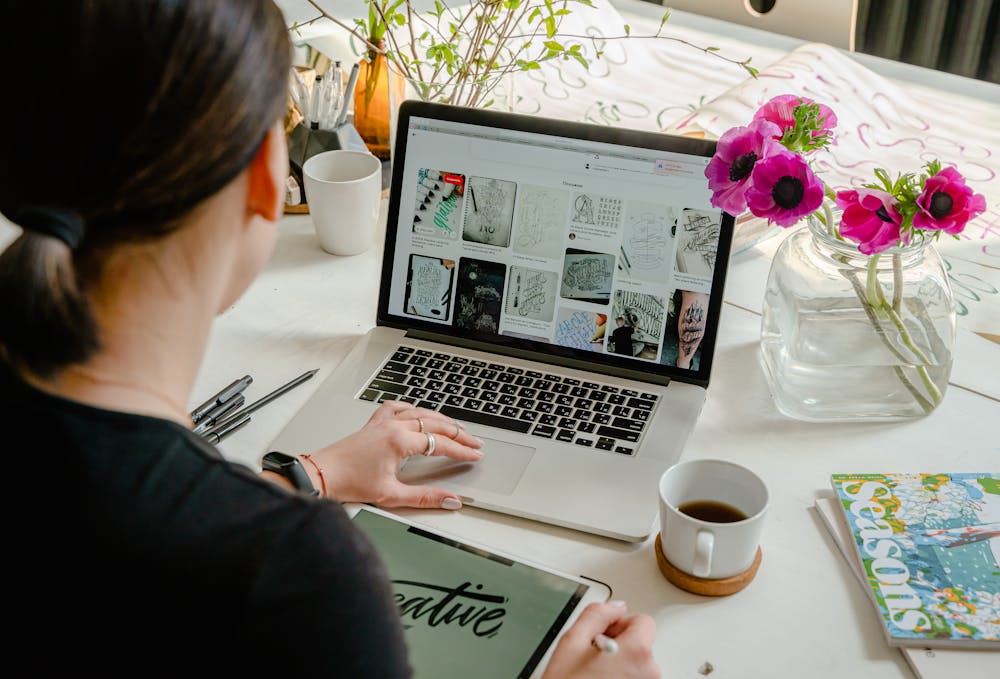 Why is having a business address important?
Provides privacy for your home
Firstly, having a separate address for your business allows you to have a fine line between your personal life and your professional one. This gives you the privacy to keep your safe space hidden from the public. Consequently, it allows you to not compromise your audience from reaching out.
There are instances since the pandemic happened that abusive people use your details to deliver goods to your place. They're even on cash-on-delivery which means you are in a hot seat whenever something gets delivered to you.
It is undoubtedly a fact that the internet is not a safe space to be in. Thus, having a business address separate from your home is of paramount significance.
Draws a boundary in your life
Secondly, a separate address from your home helps set boundaries. The thing with this work-from-home setup is that it seems like we are all working 24/7. Because we are at home, we seem to be available any time of the day.
Having a separate address and place to work prevents this. That way, you will be free to focus on the hours you work at that specific place while allowing yourself to just rest when you get back home.
Makes you easily accessible to customers
Thirdly, having a separate address for your business gives your customers a chance to have your services within reach. Like Know Your Business, we have different virtual spaces all over the metro. We have a space in Taguig, Makati, Alabang, Manila, Pasig, and Quezon City.
Doing so allows us to cater to every freelancer, startup, and small to medium-sized enterprise who would like to avail of our services such as business registration.
Should every business have a virtual office to work at?
It highly depends on your focus. There are businesses that don't need a virtual space while there are others who really need them. For instance, if you are selling products, having a separate place as a warehouse is a nice idea for you to receive packages from collaborations.
In terms of those who offer services, on the other hand, having a virtual office is a great idea too because it helps build business credibility. Having a business address allows you to have a more professional appeal to your target market. You can use it for your website, calling card, and even media kit, among many others.
To help you decide whether to have a virtual office or not, here are their advantages and disadvantages:
Amazing advantages of virtual office
There are a lot of good sides to having a virtual office as it…
Separates your professional life from the personal one.
Allows you to build the credibility of your business.
Keeps you safe from probable harm caused by the internet.
Gives you the opportunity to scale your business.
Current disadvantages of virtual office
Consequently, there are also some bad sides as it…
Forces you to fit into a structure, e.g. 9-5 working hours.
Lacks social interaction.
Is difficult to manage accountability.
Doesn't promote camaraderie because employees are far from one another.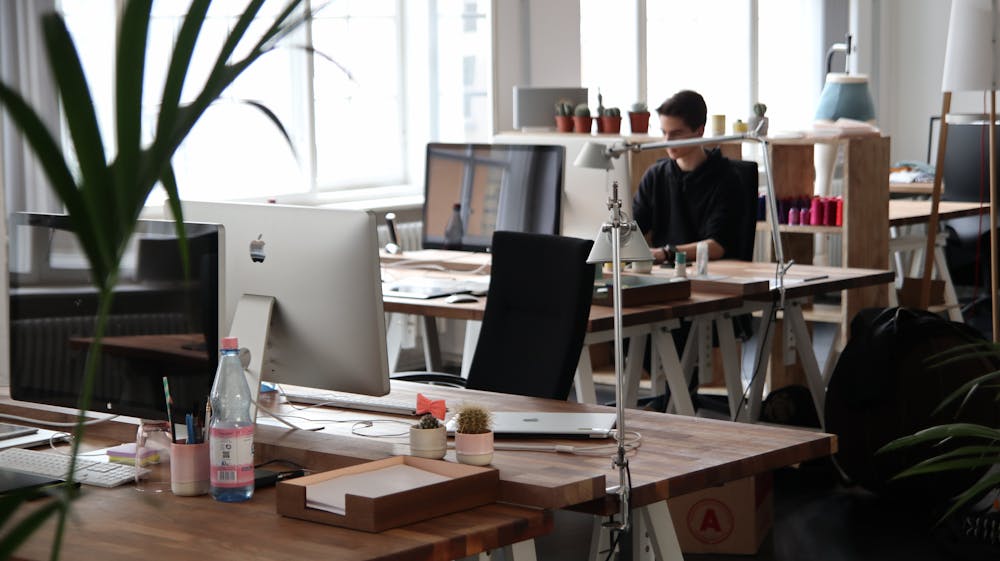 What is the difference between virtual offices and physical offices?
| Virtual Office | Physical Office |
| --- | --- |
| Flexible, affordable costs | Expensive lease |
| Minimized cost of technology | Increased the costs of resources |
| Short-term commitment | Long-term commitment |
How should you choose virtual offices to work at?
As with all things else, there are a lot of factors that you should consider before making any decision at all. Hence, are some things you need to look at before choosing a specific virtual office.
Location of virtual spaces
One of the main reasons why people choose virtual offices is because they need a virtual address. Hence, you should choose a virtual office that is easily accessible to you. That way, if you have any packages, you can just fetch them quickly and attend to other matters.
Read about inclusive and accessible virtual and co-working offices in Manila here.
Costs of virtual offices
There are different membership fees for virtual offices. Furthermore, there are also others who offer their virtual offices by the hour with fixed prices. Hence, it is important to know how much a virtual office stay costs so that you can gauge if it is worth paying for their service.
Comfort in the virtual office
In choosing virtual offices, it's not just about the money. If anything, it is also about the ambiance and the comfort that the meeting spaces and personal offices have. So, it is highly suggested to visit different places so you can gauge which one you are most comfortable in.
Terms in the virtual office
To prevent any conflict from ever arising, review the fine print. The virtual office that you should choose is not just the one that fits your budget and preferences best. It should also be the one that fits your schedule. For instance, you may get charged the same amount even when you didn't visit the place for a long time. It would be unfair on your part, so negotiate on the terms and simply read the fine print before signing.
Connectivity available in the space
The accessibility to technology and a faster internet connection can be two of the reasons why people choose virtual offices, too. With the amenities it offers, it can be worth every penny.
---
For more informative posts like this to help you decide for your business, follow Know Your Business Today!
Lore Villaroya is a digital copywriter for Know Your Business Philippines. She writes SEO content for blogs, news articles, social media campaigns, and other marketing media. She is very passionate in writing and making content to improve her writing skills.